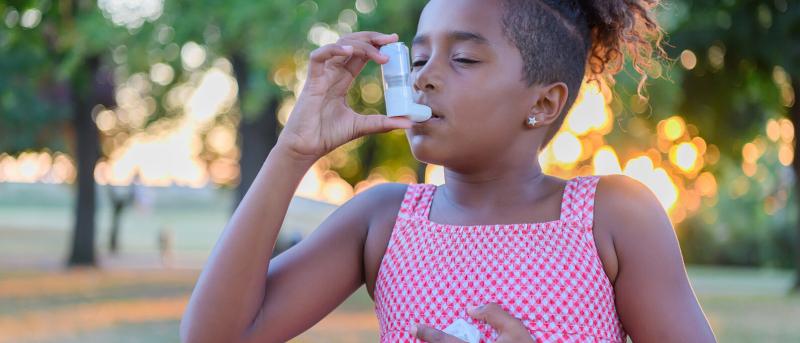 Are Kids at Greater Risk of an Asthma Attack This Year?
Autumn brings cooler temperatures and fall foliage, but for people with asthma, it also increases the risk of an exacerbation of symptoms.  
According to the Asthma and Allergy Foundation of America, hospitalizations and emergency room visits for asthma attacks peak in early autumn. 
"Asthma can be triggered by environmental factors such as pollen and air pollution, but viral respiratory infections are a common trigger for exacerbations, or attacks," says Stephanie Lovinsky-Desir, MD, assistant professor of pediatrics who will become chief of pediatric pulmonology at Columbia University Vagelos College of Physicians and Surgeons next year. "That's what makes kids uniquely vulnerable during times of year when we see more viruses, such as the fall."  
We spoke with Lovinsky-Desir to learn more about why this fall could be particularly dangerous for kids with asthma and steps to prevent an attack. 
Does COVID pose a greater risk for kids with asthma? 
One thing that's really interesting is that while respiratory viruses tend to be a trigger for asthma attacks or exacerbations, we didn't see that with peak of the COVID pandemic last year. It's unique, because we know that the flu can be quite severe in people who have asthma, and children with asthma can die from flu. 
We also haven't seen asthma as a risk factor for severe COVID. We did a study last spring, and we didn't see a significant increase in morbidity or worse outcomes among patients with asthma who were admitted to our hospital, both children and adults, compared to those who did not have a diagnosis of asthma. And similar results have been found in lots of different cohorts in other hospitals and other countries. So that's the good news.
What do you think will be different about this year in terms of kids' risk of asthma attacks? 
Last year was unusual: We actually saw a huge decline in the number of kids coming into our emergency rooms or being hospitalized for asthma. I think probably because kids weren't in school; they were mostly confined to their homes, and they were taking precautions such as masking, hand hygiene, and social distancing when they went out. This shows how much shared indoor environments can contribute to the fall peak in asthma. 
Things could be very different this year. We're already seeing it in the hospital. We're seeing tons of viruses out there, and I think the viral season has started a little earlier than we've seen before. In school, there will be more kids in each classroom. I'm a little nervous about what fall is going to look like, since there are several common viruses, like the flu, that can trigger asthma. 
Are kids with asthma who live in cities like New York going to be more vulnerable this year? 
All kids, whether they live in cities or in less urban environments, are exposed to the same pollens and viruses. But there are other things, like air pollution, that might be unique to children who live in cities.  
We know that the combination of air pollution and viral triggers can make asthma worse. There are several studies that have shown how poor air quality days are associated with asthma attacks in children. And if kids are getting exposed to more viruses in school this year those who are also exposed to more pollution may be especially vulnerable.
What can parents of children with asthma do to protect them? 
I worry that people with children who may have experienced a lull in asthma symptoms last year because their kids were home will let their guard down about other preventive measures. It's especially important now that kids are in school to make sure that children and their parents get vaccinated against the flu whenever they can.
Parents and children should continue to take the same precautions they use to protect themselves against Covid—practicing good hand hygiene, wearing masks, avoiding close contact with people who are sick, and getting the COVID vaccine for all who are eligible. In addition, parents should make sure their children's asthma prescriptions are fully filled. 
What can asthma research tell us about how to treat it in the hardest hit communities? 
We're learning that there are many social and environmental factors that play as much, if not an even bigger, role in asthma risk than genetics and the biology of the immune system. Remember, all of these inner-city kids who were sitting at home for the past 18 months weren't getting sick from asthma. So the hypothesis of high exposures to pest-related allergens within individual inner-city homes doesn't entirely fit with what we were seeing. There's so much bias in the way we manage some of these issues, particularly when we are thinking about health disparities.  
We need to recognize that the built and social environment can contribute to the problem and it is not always the fault of the individual child or family. Our own individual apartments can be pristine, but there are cockroaches and mice in the walls of every building in New York City, and you can still be exposed.  
I'm hoping we can pivot outward and partner with our community to do more than just manage asthma. I have realized that I can prescribe all the asthma medications I want, but if the air that a child breathes causes harm, we need to focus on improving air quality. One of my collaborators outside of Columbia advocates for capping the Cross Bronx Expressway to reduce the exposure to pollution in communities that live along the highway. I hope we as physicians can be more involved in advocacy efforts to improve the quality of housing and reduce asthma triggers in the home.  
I think asthma results from a confluence of factors. I don't think it's due to any one exposure. I don't think it's just air pollution. There's a lot of research coming out now about allostatic load, which is the constant chronic stress that builds over time and impairs your immune response and ability to fight disease and infection.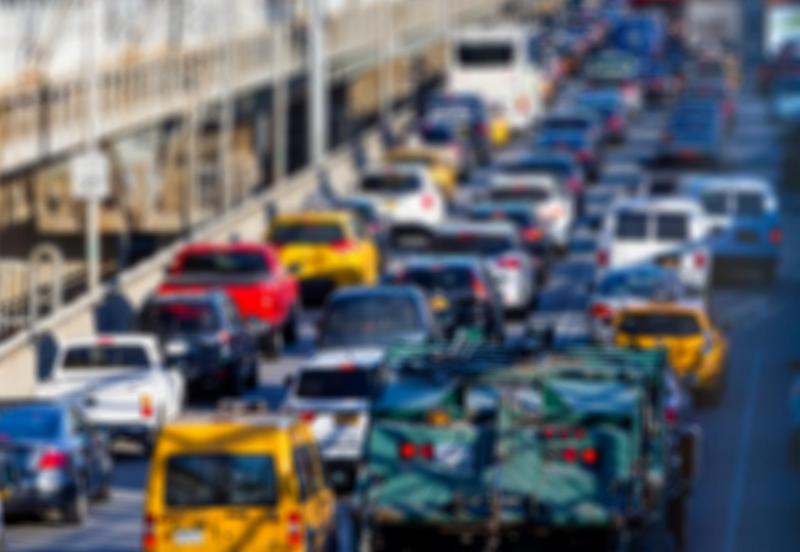 And then you think about underrepresented minorities who have increased asthma risk, and you think about factors like systemic racism, bias, and discrimination that cause stress. And the truth is, we still have so much to learn about the role of racism and stress in asthma, because people have not wanted to look at these things and really study and address them.
Now, I feel like we are in the midst of an awakening, where people are really acknowledging that there probably are more systemic factors as opposed to individual factors that are contributing to the disease.