"All of Us" Precision Medicine Program Opens Enrollment to All
https://tremolossl-a.akamaihd.net/clients/nih/2018_NIH/index.html
Hundreds of New Yorkers attended the launch of the National Institutes of Health's All of Us Research Program on May 6 at Abyssinian Baptist Church in Harlem, and 105 began the enrollment process for the landmark precision medicine study.
"All of Us" seeks to enroll 1 million Americans into one of the world's largest and most diverse data sets for precision health research. The health data from participants may, over time, identify ways to better treat disease and understand how disease differs from person to person.
"We really believe that there is a new kind of medicine coming, a medicine that is informed by what you are like, what's in your DNA, what's in your history, to find the best treatment for you," said David Goldstein, PhD, director of Columbia's Institute for Genomic Medicine and principal investigator of the All of Us New York City Consortium.
Columbia University Irving Medical Center is the lead partner of the consortium; other partners are NewYork-Presbyterian Hospital, Weill Cornell Medicine, and Harlem Hospital. The consortium is one of several regional networks across the county where individuals can enroll.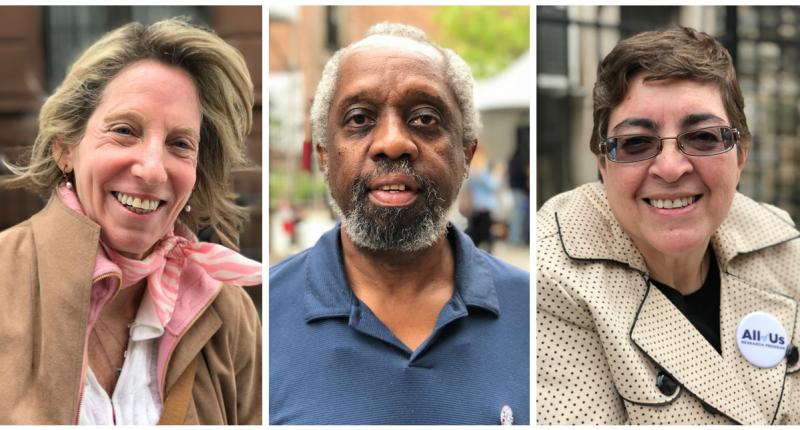 Around the country, thousands of people signed up at launch events. The NYC All of Us Consortium has enrolled 3,153 people so far; 81 percent are from communities typically underrepresented in medical research (because of race, ethnicity, sex, or gender). The goal of the national program is to sign up 1 million participants by 2020.
"All of Us" will be 40 times larger than the well-known Framingham Heart Study and provide information about all types of diseases, said NIH Director Francis Collins, MD, PhD, at the New York launch.
"From that study of several thousand residents of Framingham, Massachusetts…[researchers] discovered that smoking, high cholesterol, and high blood pressure are major risk factors for heart attack and stroke. Believe it or not, before this, we didn't know those things, and many people thought that heart disease was just an inevitable part of aging.
"The billions of data points from 'All of Us' will add up to one of the most powerful health research resources that we've ever had."
"All of Us" also aims to reflect the diversity of the United States.
"I want us to take advantage, [because] for many of these things, we have been left out," said the Rev. Dr. Calvin O. Butts III, pastor of Abyssinian Baptist Church. During his own bout with cancer, he realized how the work of researchers and physicians led to the treatment that saved his life, he said.
"I don't want any American not to have that privilege. I am convinced that 'All of Us' means all of us. Sign up. It may help you, it may help some of us, it may help your grandchildren."