Afternoon of Science Series Continues with Department of Neuroscience
The Afternoon of Science series at the Vagelos College of Physicians and Surgeons continued Sept. 26 with presentations from Department of Neuroscience faculty members. The series offers basic science departments and institutes the opportunity to share their latest science and thoughts about the future.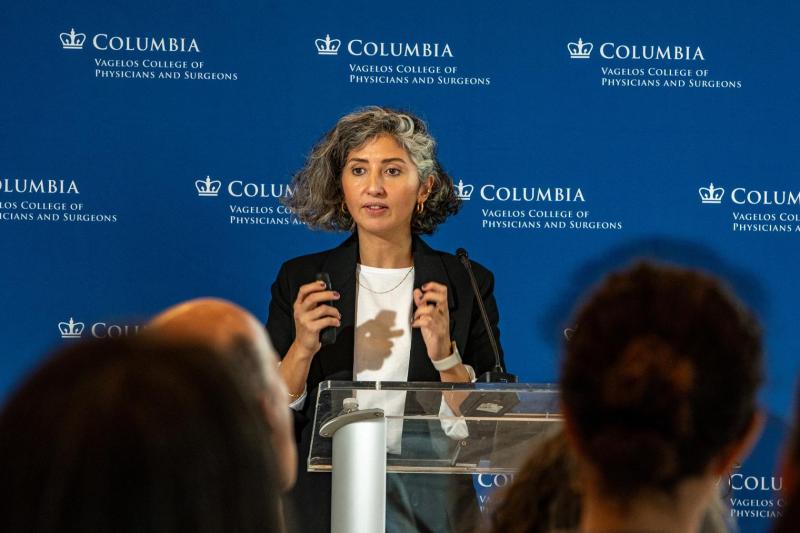 "This series of events ensures that we're supporting our basic science departments as we strive to have the greatest impact on human health and biological sciences," said Katrina Armstrong, MD, dean of VP&S, in her remarks at the event. "We are known globally for our achievement in neuroscience, and we're very fortunate to spend the afternoon hearing about the science happening in the department and where we are going next."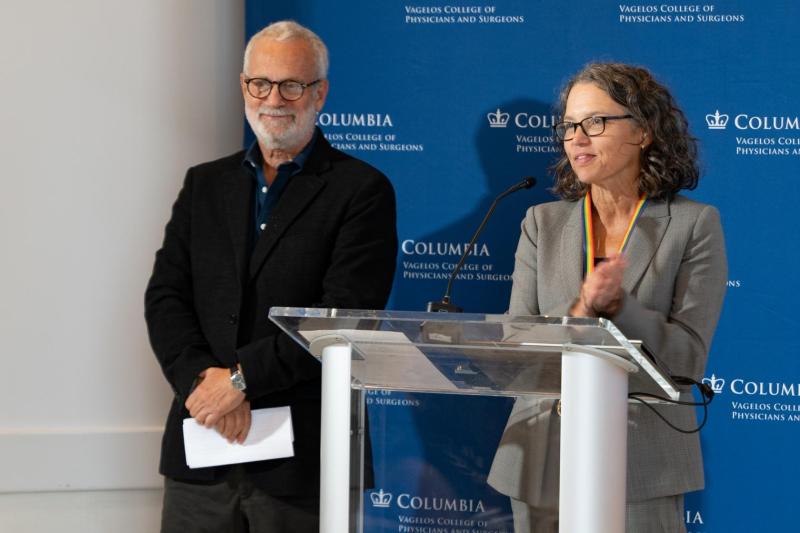 The event was hosted by Steven A. Siegelbaum, PhD, chair of the Department of Neuroscience, who spoke about the department's history and recent years of growth and achievement, including the opening of the Jerome L. Greene Science Center building in 2017, which is home to the Mortimer B. Zuckerman Mind Brain Behavior Institute. With one exception, faculty with primary appointments in the Department of Neuroscience are members of the Zuckerman Institute with labs in the Jerome L. Greene Science Center, where they collaborate with faculty members from 12 departments across the University studying mind, brain. and behavior. (Other VP&S departments that conduct research in mind, brain, and behavior: biochemistry & molecular biophysics, genetics & development, neurology, neurological surgery, pathology & cell biology, physiology & cellular biophysics, radiology, and psychiatry).
Attendees at the Sept. 26 event included external advisers from New York University and the University of Pennsylvania; Daphna Shohamy, PhD, Kavli Professor of Brain Science and director and CEO of the Zuckerman Institute; and Nobel laureates Richard Axel, MD, University Professor and co-director of the Zuckerman Institute, and Eric R. Kandel, MD, University Professor Emeritus and founding co-director of the Zuckerman Institute.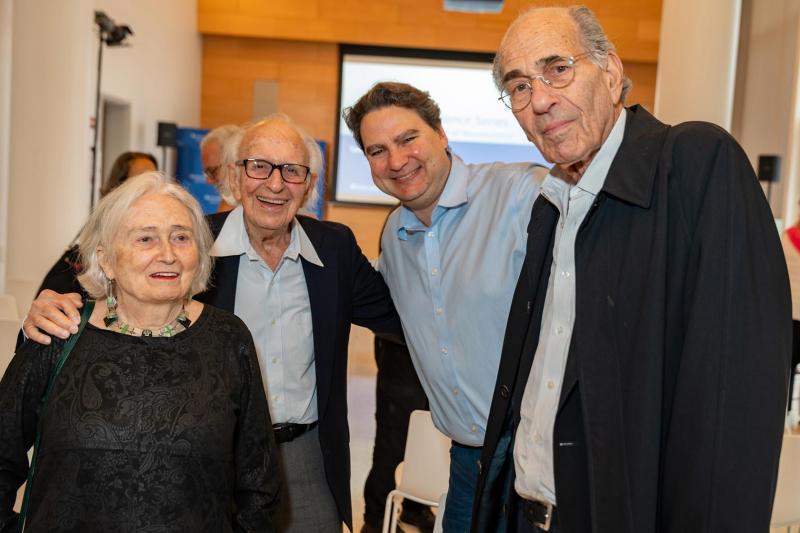 "This is a remarkable time for neuroscience research at Columbia and for all scientists working across the university," Siegelbaum said. "Neuroscience does not end or begin with the department. The depth and breadth of neuroscience research at Columbia is best demonstrated by hearing these presentations from our rising stars, who illustrate just how wide the field is."
Presentations were given by the following faculty members:
The Afternoon of Science series, part of a year-long scientific prioritization process, is designed to facilitate collaboration and coordination across VP&S. The series began in June with the Department of Genetics & Development and the Institute for Cancer Genetics and will continue with the Department of Physiology & Cellular Biophysics on Oct. 30 and the Department of Microbiology & Immunology on Nov. 16.