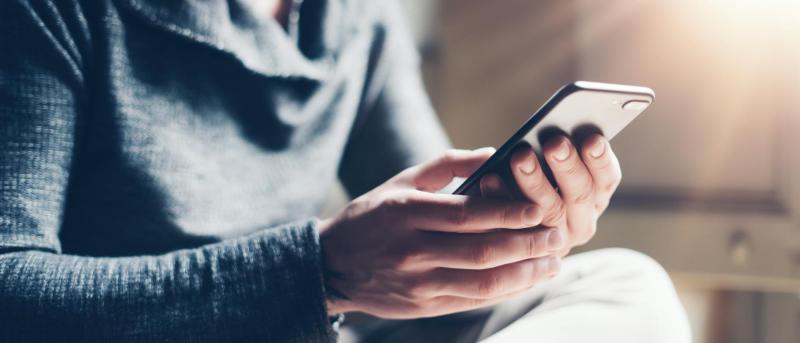 988 and the Research Behind Suicide Hotlines
On July 16, the national suicide hotline can be accessed by dialing 988
On July 16, reaching a suicide prevention hotline will become much easier: Simply dial 988.
Two years ago the Federal Communications Commission voted to create a three-digit phone number that will connect callers to the National Suicide Prevention Lifeline's nationwide network of crisis services.
Suicide hotlines are now well-established in the United States—about 200 call centers across the country participate in the network and more are being planned. But when Madelyn Gould, PhD, MPH, first started evaluating suicide hotlines in 2001, the services were not held in high regard by the mental health community and not even mentioned in the Surgeon General's 1999 Call to Action to Prevent Suicide.
"Many hotlines were manned by volunteers, and they had a poor reputation," says Gould, the Irving Philips Professor of Epidemiology in the Department of Psychiatry at the Columbia University Vagelos College of Physicians and Surgeons. 
"There was a perception that the only people calling crisis hotlines were lonely, middle-aged women who just needed somebody to talk to, not people who were truly suicidal."
But research by Gould and others found that suicide crisis hotlines were effective in filling a crucial need in the nation's efforts to prevent suicide.
We recently spoke to Gould about the new 988 number, her research, and what people should know about suicide. Below is an edited version of the conversation.
---
How do you think 988 will help?
The major benefit is that it will make crisis services more accessible to people who are in need. When people are overwhelmed and in crisis, their cognitive ability is overwhelmed; a shorter number should make it easier to recall. 
There are about 2 million calls each year to the National Suicide Prevention Lifeline, and I would anticipate that once 988 is up and running, the numbers are going to grow drastically.
There are a lot of people in need in the United States. In 2020, about 46,000 people in the United States died by suicide. Many more people have suicidal thoughts, and so many of them are not getting the care that they need. 
Calling the hotline doesn't cure someone, but it's the gateway to other resources and treatment.
It's also hoped that 988 will reduce law enforcement involvement in mental health crises, diverting people in crisis away from jail and connecting people in crisis with folks who have experience with people in mental health crises.
The public will need to learn when it's appropriate to call 988 and when it's appropriate to call 911. If someone is already engaged in suicidal behavior and their physical well-being is in jeopardy, call 911. Otherwise, it's best to call 988 if you're worried about someone's behavior. Our research has found that crisis counselors can work with third-party callers to keep a person in crisis safe and get them help.
---
Will 988 be ready to handle the anticipated increase in calls?
I think it's instructive to look at 911, which took decades from the first call placed in February 1968 to evolve into the nationwide system we have today. I think 988 will be up and running much faster, but I think the expectation that it will be completely capable of meeting the needs of all people in a mental health crisis on Day 1 is unrealistic.
We've recently evaluated the Crisis Text Line—a separate service that has trained crisis counselors to engage people via text—and have shown it to be effective, and that can be a backup resource for people.
The National Suicide Prevention Lifeline also has a chat service, which we've also evaluated and found effective.
Even if 988 is fully functioning, we still need mental health services for individuals at risk, access to mobile crisis teams, and crisis stabilization units in the community where people can stay for a short time.
988 needs to be connected to other aspects of the crisis care system, and that requires funding. The Substance Abuse and Mental Health Services Administration gave $105 million to states to fund their call centers. And the Biden administration's FY23 budget requested nearly $700 million to staff crisis centers and build out other parts of the system.
The federal government and many states are making major fiscal commitments to improve the crisis care system. But, with any new system of care, some things will just have to be worked through over time, as we see different needs or problems arise.
---
What got you interested in researching suicide prevention hotlines, given they weren't really respected when you began?
Around 2000, the Substance Abuse and Mental Health Services Administration began funding a national network of certified crisis centers and they put out a request for applications to evaluate it.
The goal of our first projects was to measure the centers' effectiveness. Did the counselors have the ability to change the callers' crisis or suicide states from the beginning to the end of the call?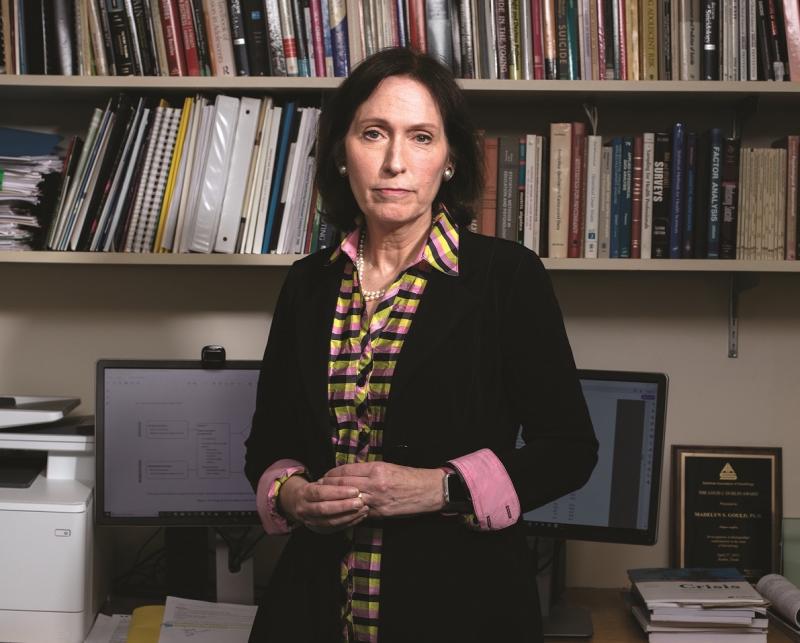 We interviewed about 3,000 callers from a representative sample of crisis centers and found significant reductions in callers' self-reported crisis and suicide states by the end of the call. 
We also busted a common misconception at the time that suicidal people weren't really calling the hotlines. We found that seriously suicidal individuals were calling the services; 8% were actually in the midst of an attempt, and 58% had made a prior suicide attempt.
The crisis hotline research—which has continued over the past two decades—has been particularly gratifying; our findings are put into effect almost immediately to improve the practices of the Lifeline. 
Suicide hotlines are now thought of as a key part of the mental health system of care for people in crisis.
Callers still need care, of course. They still need interventions and connections with mental health professionals, but the hotline counselors help them stabilize until they can get linked to a mental health resource.
---
What do you think people misunderstand about suicide?
I still think that people need to know that suicide is preventable. I think because of the way suicide is presented in the media sometimes, the public is losing sight of that fact.
Stories in the media sometimes make a person's death by suicide seem inevitable. But people with serious mental health problems can recover. People who have been suicidal in the past or even engaged in suicidal behavior can go on to have fruitful lives. These media stories not only color our perceptions of suicide, but studies also show they lead to an increase in suicidal behavior in the community.
That's not to say that people should feel guilty if someone in their family or a friend has died by suicide. Sometimes we're not aware of the pain and problems that others experience.
But I think that the public needs to really appreciate that people in distress can be treated, learn to cope, and recover.
References
More information
Read more about Columbia research into suicide in this issue of Columbia Medicine magazine.