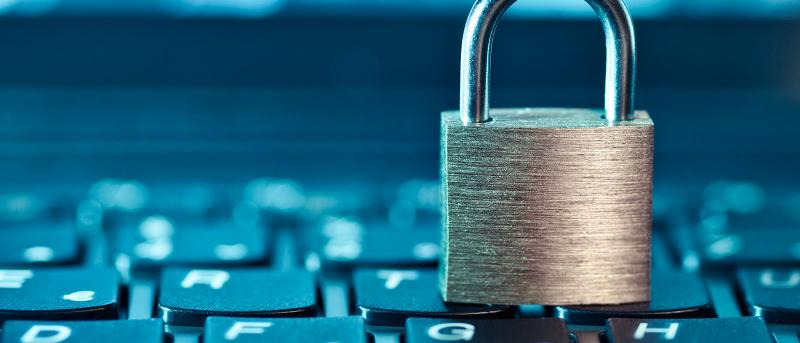 4 Cybersecurity Tips You Need to Know
For National Cybersecurity Awareness Month in October, CUIMC Today talked to members of the medical center's IT team, including Erik Pupo, chief information officer, and Emechete Ejike, acting chief information security officer. They shared tips.
What are some of the biggest online security threats that could affect employees at the medical center?
"Threats are always evolving but they usually fall into two categories: email and file storage," says Pupo. "People are sharing a lot more files on the cloud. Make sure your computer's security settings are secure. If you are using USB drives, they need to be encrypted."
"Social engineering attacks continue to be a major risk," adds Ejike. "Tactics such as email phishing and voice phishing are common. Don't disclose personal information over the phone or follow directions when contacted by unknown individuals claiming to be from IT support or a government agency." 
For more information about phishing, view CUIMC IT's 'Don't Get Hooked' infographic.
What is the process for reporting suspicious email messages? 
"When you get an email, stop and think about it," says Pupo. "If it looks suspicious, never open an attachment or click on a link. We have spam filters at the medical center but bad emails can still get through."
Read more on CUIMC IT's process for how to report junk, spam, phishing, and other unwanted messages. 
What is something simple that employees can do to stay secure online?
"Confirm that your devices are properly registered and managed," says Ejike. "With new technologies rolling out, it is a good time to make sure your system is properly maintained, updated, secured, and ready to access these new IT products."
How will the switch to Epic, our new electronic medical record and business platform, be better for patients from a security standpoint?
"Epic will make it easier for patients to securely access their health care information online," says Pupo. "MyChart, Epic's patient portal, has security and privacy controls that protect users who want to view their medical records and contact their physicians on the Internet."
"The Mobile Device Management project will provide secure access to Epic on mobile devices," adds Ejike. "This project is aimed at protecting and expanding accessibility to our electronic medical systems on multiple device platforms."
For more information about Epic, visit epictogetherny.org. 
Topics