2017 Baton Awards Recognize CUMC Team Players
CUMC presented the 2017 Baton Awards at a ceremony on Dec. 7. Three staff members—Martha Adorno, Akil Johnson, and Karen Pagliaro-Meyer—received Baton Awards, which were created in 2009 to recognize exceptional team players at the medical center. The awards were presented at the December meeting of the CUMC Administrators Network.
Baton recipients: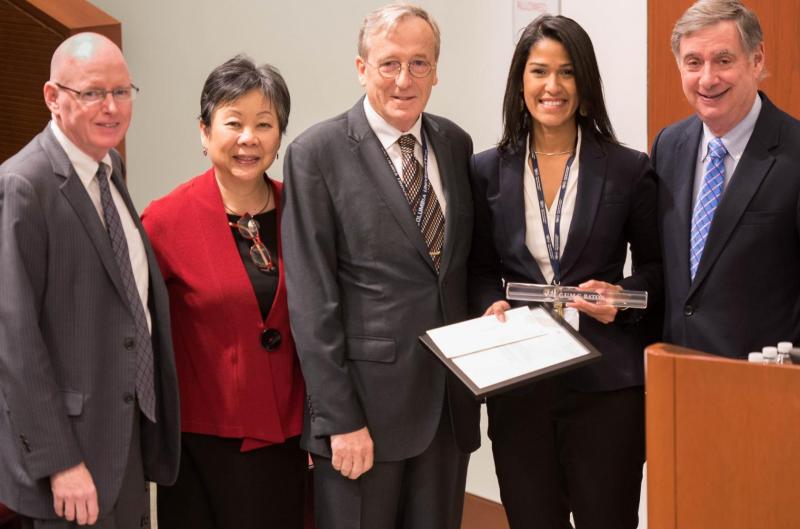 Martha Adorno, Columbia University Health Care, Inc., administrator at the College of Dental Medicine, has been at Columbia since August 2005. First hired as a financial coordinator, she has been promoted several times. Her current position as administrator for Columbia University Health Care, an entity that allows CDM to be a New York State Department of Health Diagnostic and Treatment Center, requires her to maintain a range of compliance requirements, from faculty training and certifications, to ensuring the ongoing work of groups associated with the CUHC.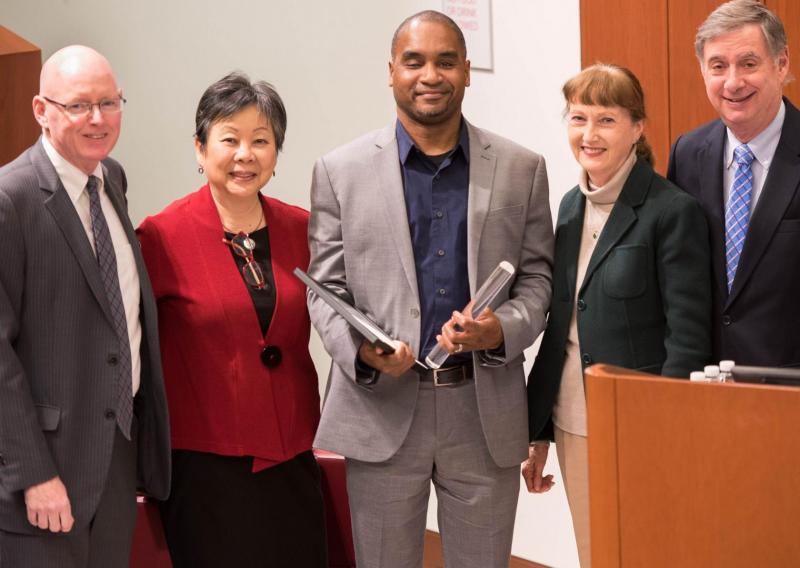 Akil Johnson, assistant director of operations at the School of Nursing, joined Columbia in 2013 and leads a team responsible for managing the physical and AV operations of the school. His skills were on display over the past year, when he identified ways to minimize the school's environmental footprint and helped the faculty and staff recycle and dispose of records that no longer were needed. Leading up to the school's move to a new building, he led donation drives that resulted in donations of books, computers, and furniture to charities.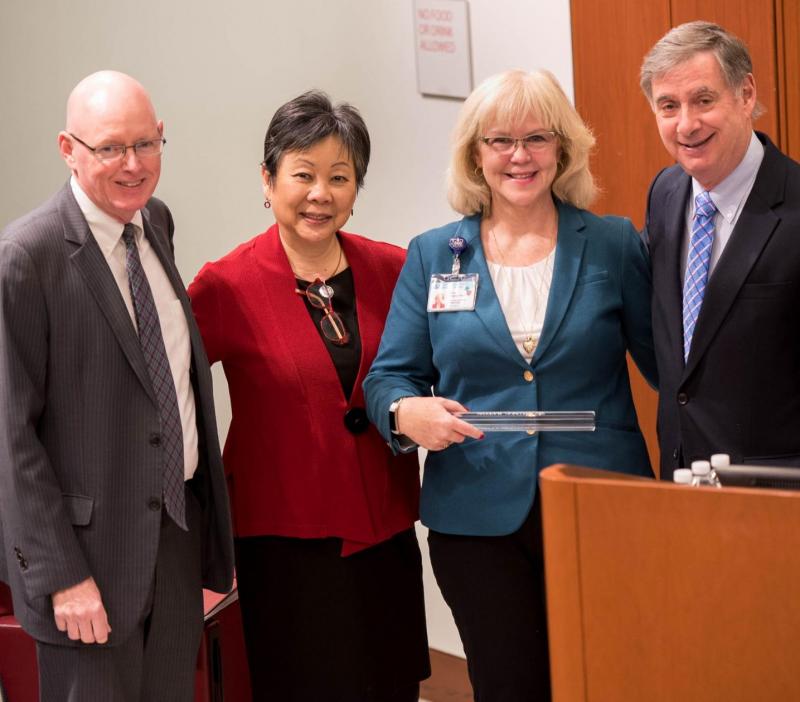 Karen Pagliaro-Meyer, chief privacy officer for CUMC, has more than 25 years of experience in health care, the past 10 years at CUMC, where she is responsible for assuring the medical center's compliance with all aspects of HIPAA, the federal legislation intended to safeguard patient medical information. Her involvement in creating policy, her programs to train faculty and staff on changes in HIPAA and to refresh their knowledge of responsibilities for patient privacy, and her role in vetting privacy complaints make her job one that requires ongoing and vital teamwork.
Topics