CUIMC Well-Being Initiative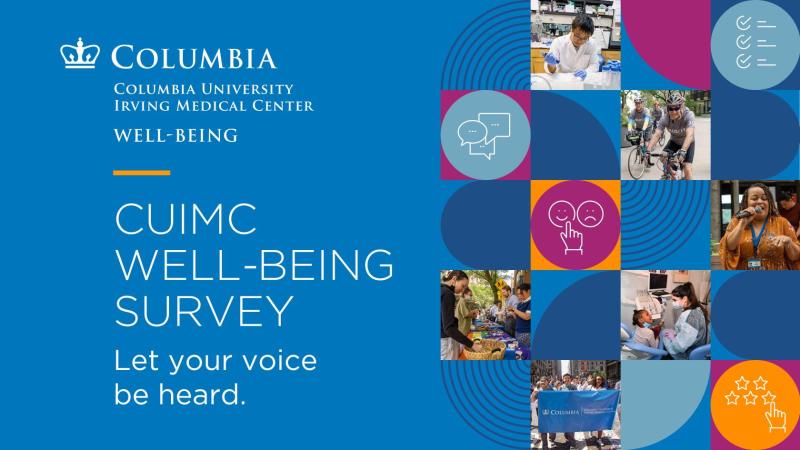 About
The CUIMC Well-Being Initiative will address immediate and long-term needs for achieving and sustaining well-being in the workplace at CUIMC. The initiative will continue to offer and advocate for mental health support, and will also focus on improving organizational processes, building our community and investing in training. Ultimately, our goal is to achieve an overarching culture that promotes employee well-being throughout the medical center. Using your feedback, the initiative will proactively identify organizational needs and offer high-impact programming to address them. Learn more about the CUIMC Well-Being Initiative.
Take the Survey
CUIMC faculty members and staff are invited to participate in an anonymous survey designed to inform us about your personal work experience.
The survey takes around ten minutes to complete and will ask about burnout, your working conditions, professional development opportunities, and more. Participants are eligible to win a $25 Amazon gift card. We value your privacy and seek completely honest and uninhibited responses. Once the information has been compiled and assessed, we will disclose the findings. 
The deadline for completing the CUIMC Well-Being Survey is November 30, though we ask you to answer at your earliest opportunity. If you have any questions, please write to well-being@cumc.columbia.edu.
What Does Well-Being Mean to You?
Well-being is far from one-size-fits-all. We asked the CUIMC community: What does well-being mean to you?