Mailman School of Public Health
The Mailman School of Public Health has trained generations of public health leaders, helping to shape and improve health and safety for millions. Through our commitment to education, public health research, and community collaboration, we continue to lead the charge to address today's most pressing public health issues.
Currently ranked No. 4 among public health schools in the nation, and No. 1 in the New York metropolitan region by U.S. News & World Report, the Mailman School is consistently counted as a leading institution for public health education. Our academic programs offer students the opportunity to learn from renowned experts across a wide range of disciplines. By combining an innovative curriculum, hands-on field experience, and unmatched opportunities for collaborative research, we prepare our students to become tomorrow's leaders in industry, research, academia, and shaping public policy.
As the sixth largest recipient of NIH research funds among schools of public health, we conduct groundbreaking research that helps define the direction of the field of public health. Our research programs and labs explore diverse topics like data science, urban health, and aging—helping us understand and address critical public health issues on a local and global scale.
As part of Columbia University Irving Medical Center and the Washington Heights community, the Mailman School works with diverse populations throughout New York City on complex health issues. In an evolving world with new and serious challenges to face, we train our students to seek and create innovative solutions to protect and improve the health of people here in our community, across the country, and around the world.
Explore Mailman School of Public Health
Academic Programs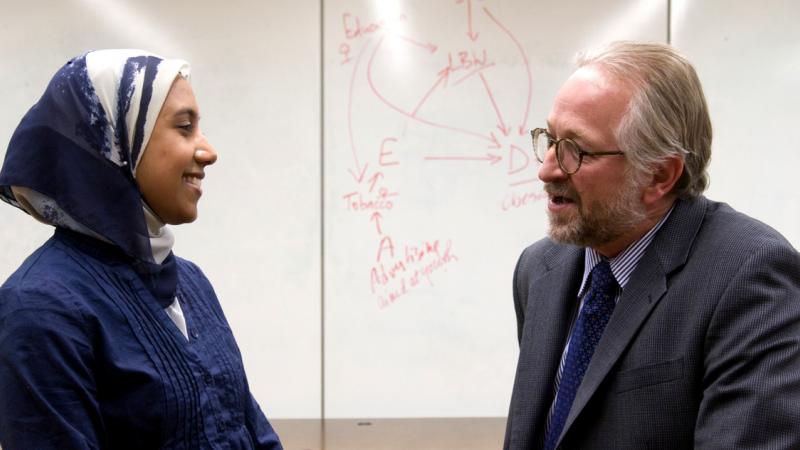 Our six academic departments offer students myriad opportunities to learn from experts in specialized fields. Across the School, our faculty consists of world-class authorities who conduct pioneering research and program implementation.
Learn About Our Programs